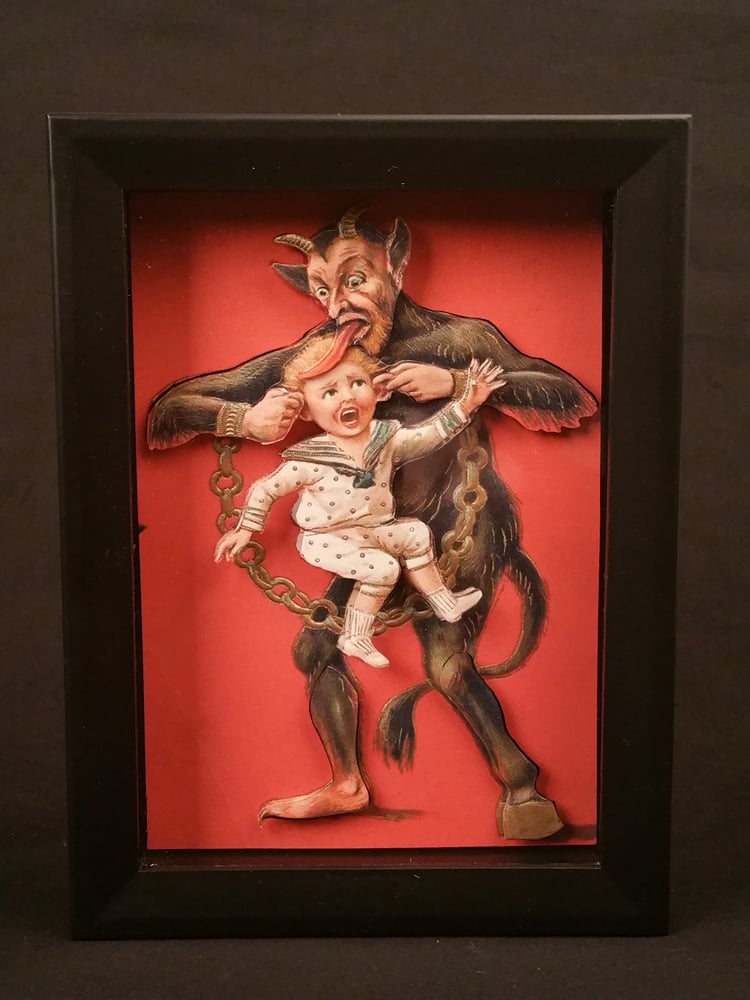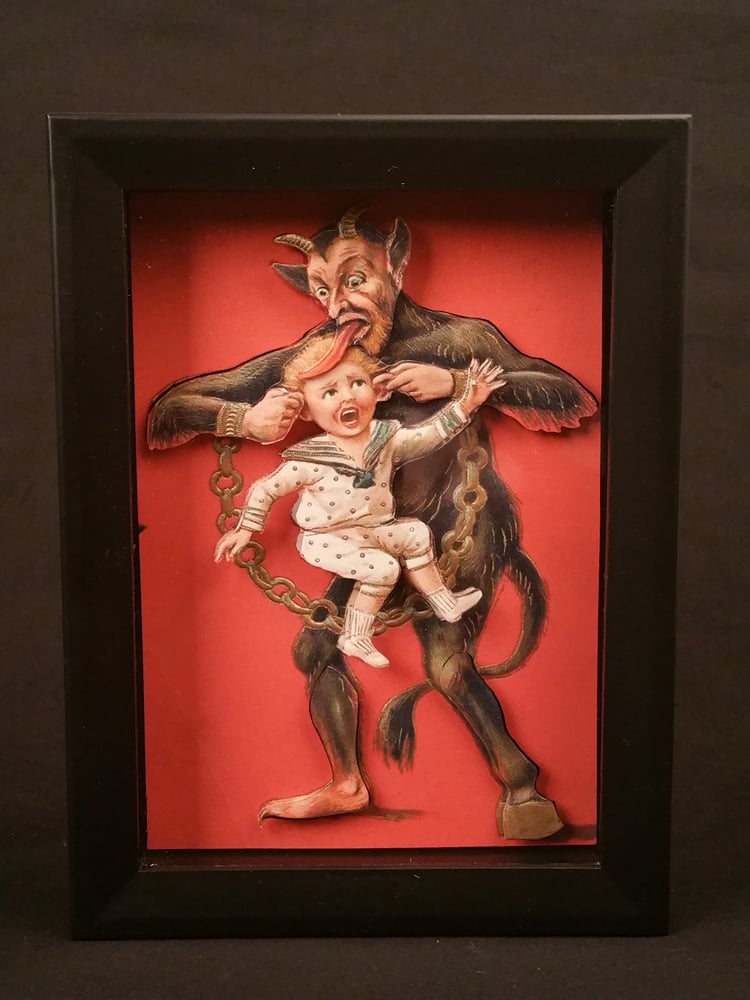 KRAMPUS V1 (POSTER)
$45.00 / Sold Out
Inspired by Classic poster art from the ORIGINAL CHRISTMAS DEVIL... KRAMPUS!!
Printed on photo MATTE paper, and set inside a 5x7 black shadowbox.
Get yours today!
Interiors of these shadowboxes are 3D versions of obscure foreign film art, posters and classic album covers ... Hand cut, custom made to order and one of a kind..
COMMISSIONS ALWAYS WELCOME!