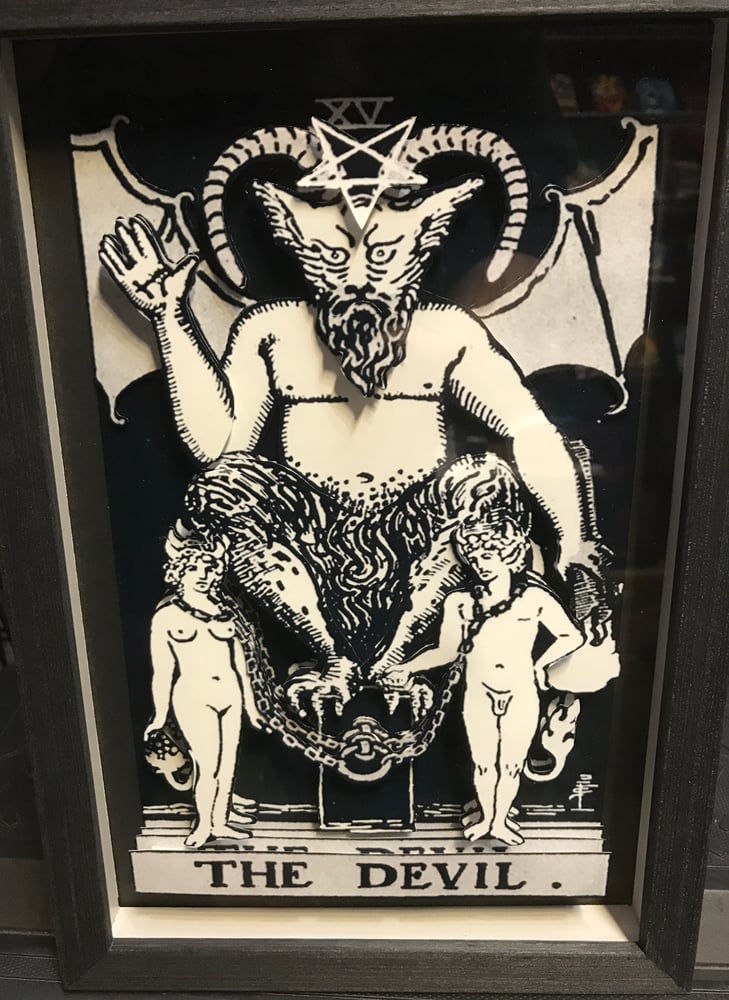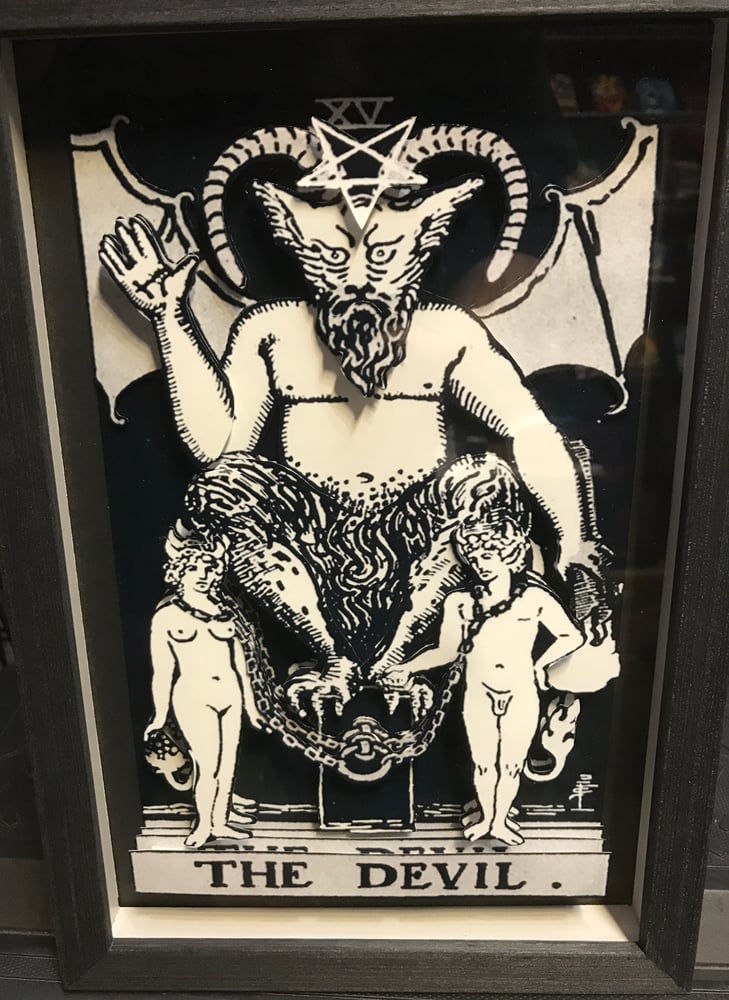 THE DEVIL TAROT CARD
$150.00
Inspired by Classic Devil Tarot card from the Rider-Waite tarot deck.
Printed on soft gloss photo paper, and set inside a 8x12 charcoal shadowbox - ready to hang.
Get yours today!
Interiors of these shadowboxes are 3D versions of obscure foreign film art, posters and classic album covers ... Hand cut, custom made to order and one of a kind..
COMMISSIONS ALWAYS WELCOME!